Delivery and Returns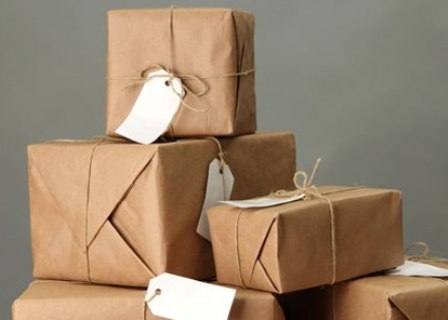 Your order will be dispatched within 5 days after ordering. Small items will be sent by first class post but items over 1kg may be sent differently - which will be clarified with the order. Please note: some items including - but not exclusive to - framed or unframed prints may be made to order and could take longer for production. Again, clarity will always be given if this is ever the case.
It is hoped you will be delighted with your purchase but should you wish to return your item please notify us in writing within 14 days of receiving the item by emailing [email protected] We are not obliged to accept returns that are notified later than 14 days after receipt of item.
The item should be returned within 14 days using the original or equivalent packaging. The item must be returned in a resalable condition for a refund to be issued. Please get a proof of postage receipt or use a method of posting which is tracked. We cannot issue refunds for goods that are lost in transit without proof of posting or are damaged in transit due to inadequate packaging.
Please note: where an item is deemed faulty on receipt then return postage costs will be refunded (evidence will be required).
Refunds will normally be made on receipt but in any case will be made no later than 14 days after receiving the item.
Terms
All prices are in pounds sterling and are quoted inclusive of VAT.

All products and services are subject to availability and may be withdrawn at any time. We will endeavour to keep the site fully updated with new products and removing old ones. If your order cannot be fulfilled we will notify you with an option of waiting for the product to become available or be given a full refund for the product which is unavailable.
Payment
BenMcleodFineArtShop is a secure shopping site and accepts all major credit cards through the secure payment provider.
Data protection & privacy policy
We are committed to protecting your privacy and will only use the information we collect about you lawfully in accordance with the data protection act 1998. We request your name and address and email address to enable us to provide you with an efficient after-sales service but we will not pass your name and address to any third parties.
If you make a purchase you will be added to a customer database and e-mailing list to be notified of new products and special offers. We will give you the chance of refusing any marketing email from us.
We hold your name, address, phone/fax number and email address. We do not hold your credit/debit card details. To contact us about privacy matters please email to: [email protected]
Copyright & trademarks, conditions of website use
All website design, text, graphics, the selection and arrangement thereof and all software compilations, underlying source code, software and all other material on this web site are copyright of Ben McLeod Fine Art or the content and technology providers.
All rights reserved
Any use of materials on this web site - including reproduction for purposes other than those noted above, modification, distribution, or re-publication without the prior written permission of Ben McLeod Fine Art is strictly prohibited.
Trademarks
Ben McLeod Fine Art retains intellectual copyright of all original and reproduction work offered on this website.
Refusal of transaction
We reserve the right to withdraw any products from this website at anytime and/or remove or edit any materials or content on this website. We may refuse to process a transaction for any reason or refuse service to anyone at any time at our sole discretion. We will not be liable to you or any third party by reason of our withdrawing any product from this website whether or not that product has been sold; removing or editing any materials or content on the website; refusing to process a transaction or unwinding or suspending any transaction after processing has begun.