Sunderland Point
Sunderland Point is a small village among the marshes on a windswept peninsula between the mouth of the River Lune and Morecambe Bay near the City of Lancaster, England - and not far from my studio in Cumbria.
Strictly speaking 'Sunderland Point' is the name of the tip of the peninsula on which the village of Sunderland stands, but the name is frequently applied to the village itself. It was used as a port for slave ships and cotton ships but its importance declined as other ports such as Lancaster opened up. It is unique in the United Kingdom as being the only community to be on the mainland and yet dependent upon tidal access. The only vehicular access to the village via a road which is covered by water at every high tide.
I have produced 5 small paintings of the small fishing boats scattered along the waters edge.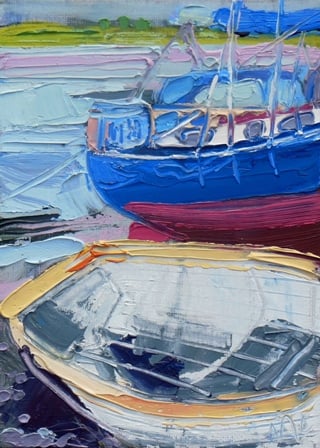 Two Boats
oil on canvas (255x205mm framed)
£200 - SOLD
Lauren Jade I
oil on canvas (205x255mm framed)
£200 - SOLD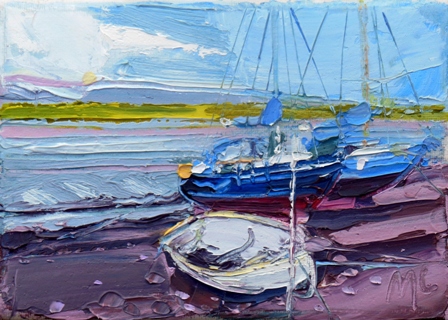 Three Boats
oil on canvas (205x255mm framed)
£200 - SOLD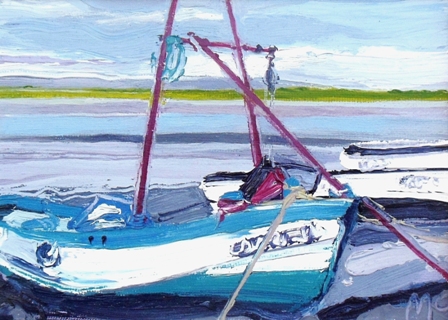 Lauren Jade II
oil on canvas (205x255mm framed)
£200 - SOLD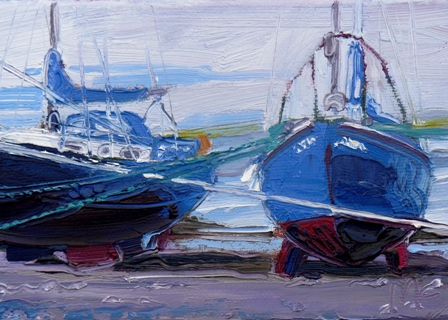 Marina
oil on canvas (205x255mm framed)
£200 - SOLD